We sincerely hope this is the only time our "new" parents dress us exactly alike. They told us we had to wear the matching clothes just for this picture. Our "going home" picture, Charley on the left, Jax on the right.



Where do we begin with this one. It's our first moments outside and we get it. We're twins wearing Twins hats and covered in Twins blankets. Very funny. We endured it anyway, Charley on the left and Jax on the right.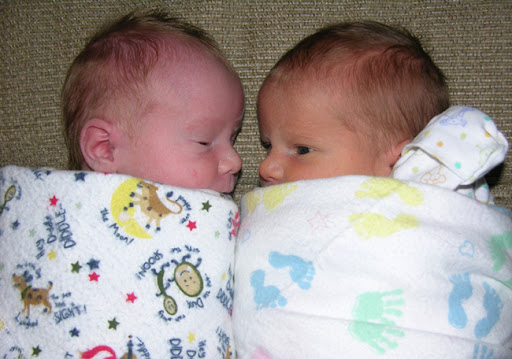 Finally at home, Jax on the left and Charley on the right, we're all swaddled up, getting ready to peacefully doze in our new, much more comfortable surroundings.